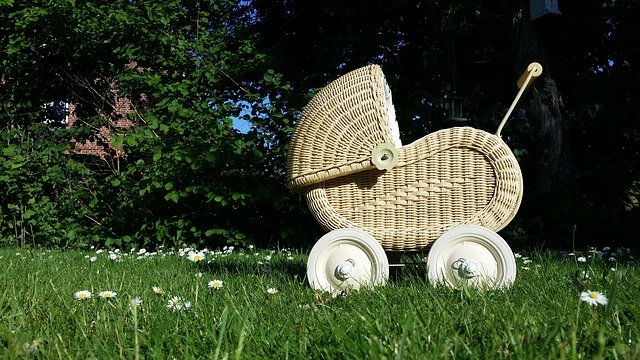 Why Should You Hire A Nanny?
Most families here a nanny in the place of childminding services or nurseries because of the benefits a nanny provides. Nannies provide a whole childcare package which gives the parents flexibility to do what they wish. The children also get stability because of personalized care given by the nanny in a familiar home environment.
What is the role of a nanny?
Nannies work on a daily arrangement, or they could be live-in. They care for children either on a sole charge basis or a shared one. It all depends on the terms written in the contract that they sign when getting hired. Apart from taking care of children, a nanny also does other nursery duties such as washing and ironing the children's clothes, organizing the children's bedrooms and play areas and preparing meals for the children. They may also clean certain areas of the home that are common, such as the kitchen. A nanny's role may include housekeeping in addition to childcare.
A live-in nanny has more advantages as they can start their duties early or work later in the evening, ensuring that the parents and other family members have flexibility. It gives a choice to families that need wrap-around care but also have demanding careers or commitments that could make round-the-clock childcare difficult. Some live-in nannies also work a flexible week. It may include working late for two week-nights each week. They may also provide weekend care if you make prior arrangements as long as you give them time off during the week.
Note that live-in nannies should have ample provisions where sleeping arrangements are concerned. They should not share accommodation with the children, and the nanny should also be able to use the accommodation on days off, not only when on duty.
Hiring a daily nanny is different. They work on set hours on particular days of the week. The days they work are stated in their employment contract that is signed by both the nanny and the employer during the hiring process. If the employer wishes to add extra hours to the assigned ones, they should pay for them. The same goes for evening and weekend babysitting. The amount for extra hours or days should be agreed upon when discussing the basic rate of the nanny's services. If you are thinking of hiring a nanny or even if thinking of becoming one yourself you probably need to see 'nanny pay'.
What if I require a nanny for only before or after school?
If a family does not need childcare during the holidays and only need the nanny for a few hours during school days, they should consider getting a nanny-share. It prevents the employer from having to pay a higher rate when they only need them for a few hours, and also from losing the nanny to a family paying for more hours. The nanny gets the option of working for more than one family on the hours they request.
Another option apart from nanny-share is hiring a nanny with a child of her own. A nanny that has their child can bring them during working hours and will often accept a lower rate or work for fewer hours than a nanny with no dependents. The nanny has the advantage of working a job that affords them lower childcare costs, and the employer will have the benefits of a nanny that does not need to be hired full-time.
Choosing A Nanny
Choosing a nanny does not have to be a pain stacking process anymore. A person looking for a nanny does not have to rely on competent and reputable recruitment agencies to get one. They simply have to check online and interview nannies directly, then choose the one they desire.