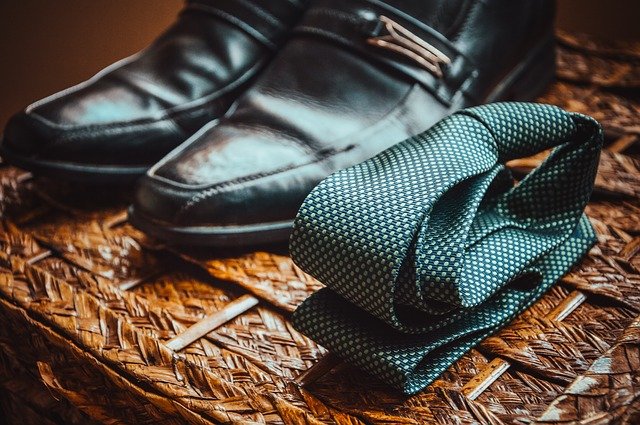 Today, there is a misconception that adhering to trends religiously is synonymous with good dressing. However, that isn't necessarily true. Following each and every seasonal trend blindly is just a recipe for poor style as well as one of the fastest ways to bankrupt yourself.
The secret to the retention of your sartorial self-respect depends on your ability to successfully differentiate between future classics and fleeting fads. To give you a nudge in the proper direction, here is a carefully selected edit of menswear movements that you should consider incorporating into your wardrobe this year.
From the continued widening of silhouettes to the return of florals, here are the key men's fashion trends to consider embracing in 2021.
One of the overarching trends of the last 5 years has been a return to the 1970s and this trend doesn't show any sign of slowing down in 2021. In the spring/summer season, it has manifested itself as floral prints a la grandmother's curtains, which is surprisingly more wearable than it actually sounds.
Everyone from Burberry to Tom Ford has been at it, putting bold florals onto vacation shirts, shorts, and tailoring among others. However, we still recommend keeping it to a single statement for each outfit and making sure that the rest of your look is muted and nice.
Breezy silhouettes will keep eclipsing the slim and form-fitting cuts as we move further into the 2020s. It is a resurgence of styles popular back in the 1980s and 1990s that as been on the rise for a while now and while it might not be everybody's cup of tea, it looks great when perfectly executed.
If you want to take a walk on the wide side, a key piece of advice for you is to visit your local tailor. Relaxed cuts are still flattering, but only if they fit properly.
High fashion and the great outdoors started to flirt several years back. Now they are shouting from the rooftops declaring their love for each other. It was labelled by fashion journals as 'gorpcore' (gorp being colloquial for trail mix), but whatever you prefer calling it, it seems like it will stick around.
Collaborations have been witnessed recently such as Gucci x North Face and Palace x Arc'teryx, which has further cemented the relationship between fashion and outdoor gear. If you want to get involved, however, you can try to work the odd outdoor-inspired piece into your outfits once in a while rather than going full cosplay mountaineer.
Raw or dark denim is a definite staple of menswear. When the weather turns hot, however, it is not longer practical.
Fortunately, there's a solution to the problem this season. It is a couple of shades lighter, casual, and can go with just about everything. Mid-wash denim was everywhere in the menswear collections and it appears as though it could be here to stay this time.
With the winter months coming up very shortly you may want to consider getting a pair of gloves. There are a range of different gloves that are in fashion. However, not all these gloves are suitable for driving. If you are a driver then see mens leather driving gloves UK.
Classic collar short-sleeve shirts often carry with them some unwanted connotations for some individuals. This breezy summer option, however, provides a stylish way around that. Camp collar shirts have been a big thing for several years now, which means that you can be sure that they still have some longevity in them and they are not just a fleeting fad.
The flat, lapel-style collar adds a touch of something different to what would otherwise be described as a bland outfit, creating a focal point subtly to tie a look together. Perfect for wearing with tailored swim shorts while having light lunch at a beachside restaurant. You should look out for the long-sleeved versions for a twist on the norm this year.